Posted on | December 14, 2011 | 1 Comment
Time is really flying and Oisín turned 10 years old a couple of weeks ago. Unfortunately its not the best time of year for a birthday weatherwise but he'd been to his mate Brian's birthday party in West Cork Secret during the summer and was fairly insistent he wanted to celebrate his birthday there too.
To be fair, its a 10 year old's paradise. We were lucky in that we got a bright, albeit quite cold December afternoon for the party. But the boys had an absolute blast. Finbar, head honcho at West Cork Secret, recommended the boys wear very old clothes or a wetsuit  if they had one and to bring a change of clothes and footwear and a towel so they could avail of the hot showers after all the play.
The day started off with the boys being split into 2 teams and tackling puzzles and and go kart races in one of the fields.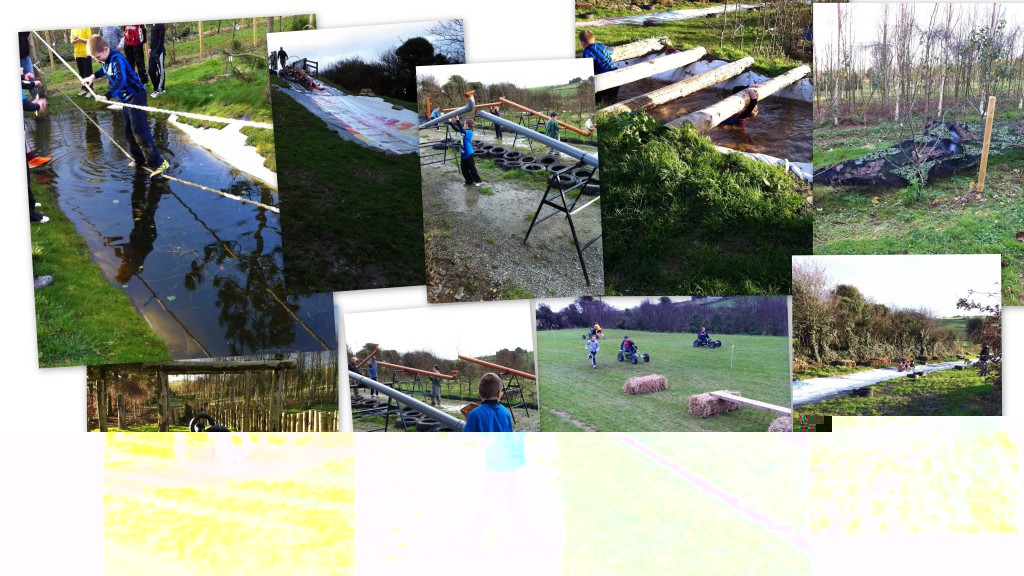 Then came the race to see which team could transfer enough water along the pipes to fill the container at the finish line. This initially was quite a test for the boys but it ended up a very close finish as they began to cooperate very well.
By this stage they were fairly wet but none seemed to mind. Next the army obstacle course. Under the netting, balancing on the ropes over the water, through the tyres, over and under the wooden logs in the water. They ran around and around. The finale was the monster water slide. They loved it and I lost track of how many times they went down it. By this stage, soaked to the skin and covered in suds but having a ball.
As it was getting dark, they decided they'd had enough and headed to the warm showers and changed into dry clothes. Finbar served homemade pizza cooked to order in the wood burning oven. Needless to say, demand was very high after all the activity. The pizza was delicious.
Oisín had a brilliant unforgettable party.
Many thanks to all at West Cork Secret. Would highly recommend it. There is no doubt that we'll be back!
Posted on | December 6, 2011 | No Comments
One of the highlights of my year is definitely running the Amsterdam marathon in October. It had been 7 years since I had run that distance and I was apprehensive about doing it all again. For one reason or another there had not been many half marathons in Ireland that I had been able to attend this year but I started the marathon training. So myself and Conor were looking for a venue mid to late October that was running both a marathon and a half marathon.
My brother and some of his mates had already enrolled so we decided to head to Amsterdam too. To be fair, its handy to get to from both Dublin and Cork and we had no problems in booking reasonably priced accommodation near the Centraal Station. The marathon was due to start at 9.30 am with the half marathon starting 4 hours later. It was a gorgeous sunny, cool Autumnal morning.
The race started in the Olympic Stadium which was a short train away. The Olympic stadium was an awesome venue.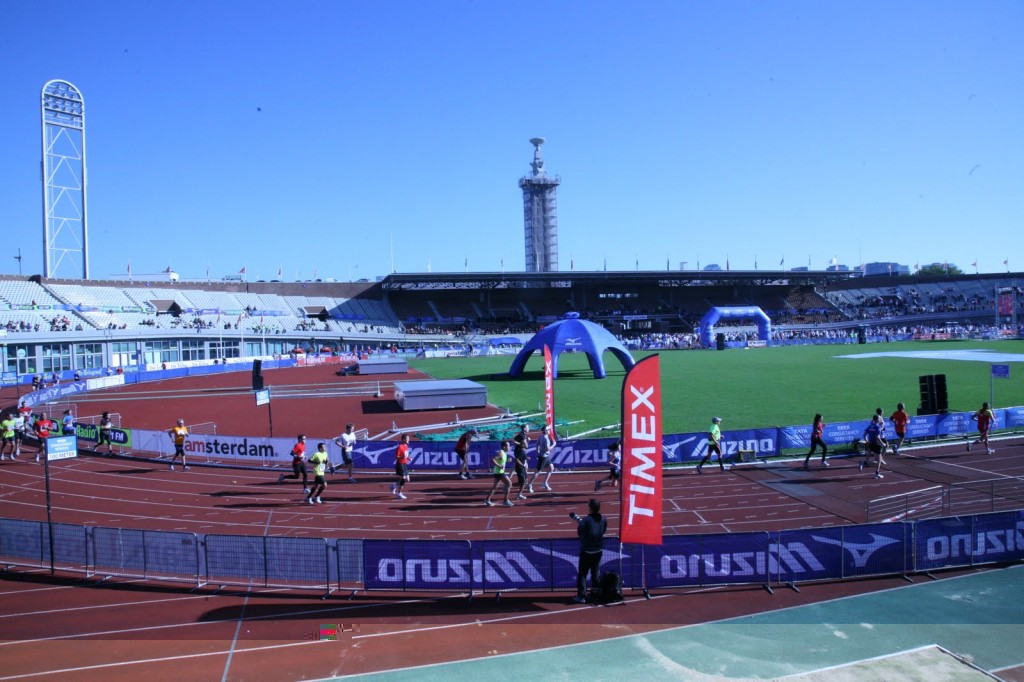 The course was about as flat as you can get which suited me down to the ground. There was a terrific atmosphere and plenty of supporters cheering on the runners along the route. A lovely touch was that every runner's number had their name printed above it. We ran along the Amstel river, past windmills, along the canals and through parks. There were plenty of well spaced water/energy drink and banana stations. My only minor gripe with these was that the water was served in plastic cups rather than bottles.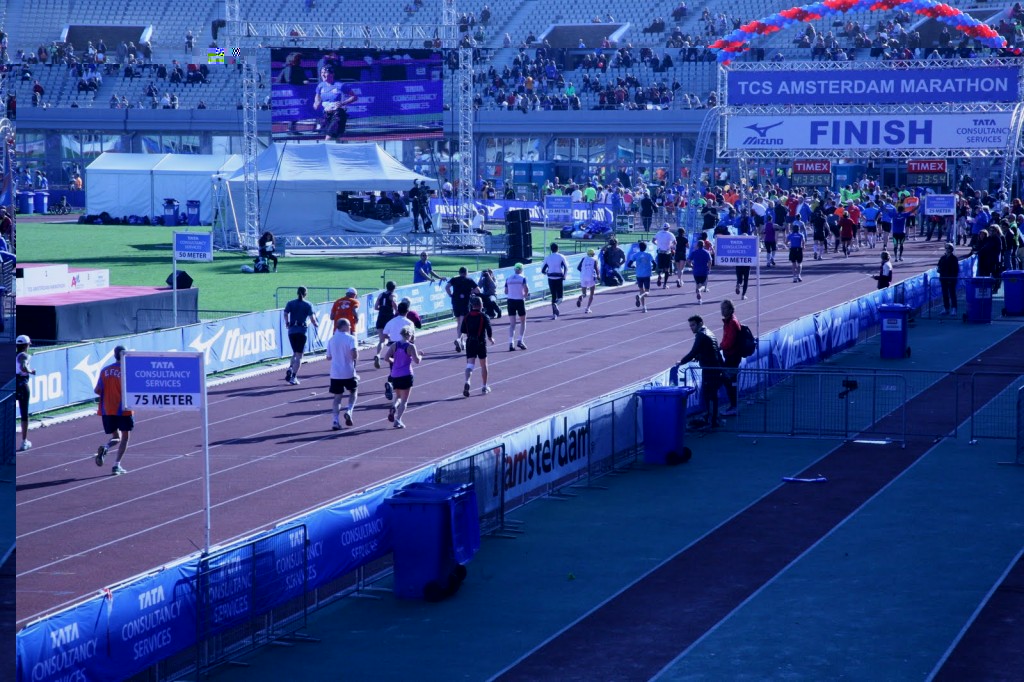 I liked the occasional band or DJ playing music along the way. I would be lying if I said the theme to chariots of fire wasn't running through my head as I approached the finish line in Olympic Stadium
I really enjoyed the whole day. Conor declared his post race frankfurter with sauerkraut to be probably the best he'd ever tasted.  Am definitely tempted to run it again next year.
Posted on | August 8, 2011 | 2 Comments
So the summer has flown and this week is a frenzy of finishing up work, packing and getting ready for our hols. We're leaving Bandon for Espana for a couple of weeks. Whilst we're gone, my brother, his wife and their three fabulous daughters shall be using our gaff as a base for their West Cork holidays.
photo credit: gavinsblog
I've decided to make a list of "Things to Do and See in and around Bandon" for his family, keeping in mind that the children range in age from 6 years old to 9 months.
This is what I've come up with so far.
Clonakilty Model Village and train
Inchydoney beach
Playground in Clonakilty
Playground in Bandon
Garretstown beach
Charles Fort in Kinsale
Playground in Timoleague
Nice flat walk from Courtmacsherry to Timoleague along the inlet, suitable for bike rides
If weather is terrible and you feel like a day trip, I would recommend the Aquadome in Tralee and stop on the way in Killarney National Park. Great playground there. Aquadome good fun. Driving there takes about an hour and half.
Cinema in Clonakilty
McCarthys Maze Trail in Kilbrittain
Fota Wildlife Park
So what have I missed? I know there's plenty more but nothing else is springing to mind at the moment so any suggestions would be most welcome!
Posted on | June 11, 2011 | No Comments
The 4th annual Courtmacsherry to Timoleague 10km road race is taking place on Friday 24th of June 2011 at 8pm. We ran-jogged-jogged very slowly this race last year and it was a really nice run. Its a very flat course which basically starts in Courtmac, follows the path on the water's edge to Timoleague and loops back.
You can register in advance by emailing ct10k@yahoo.com or on the day between 5pm and 7.30pm at Courtmacsherry Community Centre. The entry fee is  €10 which covers water and refreshments on the route and post race tea, coffee and sandwiches.
Prize categories: Men & Women Over 35, 40, 45, 50, 55, 60,, Junior (U16 boys and Girls) Wheelchair Athlete.
€100 bonus to winners if course record is broken: Men: 33.45 Women: 37.42
If the weather is anything like last year's for this event, it'll be a lovely way to spend a summer's evening.
Posted on | May 10, 2011 | No Comments
Sunday May 1st at 10am saw myself, 3 of my siblings and other pals running through a forest in Virginia, Co. Cavan. Why? I hear you ask. Well, it was the first Jailbreak 10km trail run. We were going to be up and about early anyway as our Dad's anniversary mass was taking place at 8am so we jumped into the car after it and a quick drive to Virginia later, we were set.
Some runners were assigned to be "prisoners" and they started the run a minute before the runners who were assigned to be "guards" took off in pursuit. Each guard was supposed to try and catch the same bib numbered prisoner. Alas I was the guard who was supposed to catch my prisoner brother who had recently completed the Paris marathon. No chance. The sibling rivalry kicked in and he took off!
It was great fun. The morning was gorgeous, sun out, bluebells growing in the forest. Some of the trail was along the lake so plenty of lovely vistas to keep us distracted from the running. We all thoroughly enjoyed it. For €25 registration fee, everyone received either an orange prisoner or a navy guard t-shirt, a handcuff shaped finisher's medal and water en-route and at the finish line.
I would definitely recommend this trail run and intend to take part again next year. Good craic and a lovely way to start the day!
Posted on | April 25, 2011 | No Comments
Tomorrow is the last day to request tickets to the London 2012 Olympics. Olympic Games tickets are available for a huge range of venues, sports and prices. The only dilemma will be which ones you want to see.
Submit your application by 11.59pm on 26 April 2011. You will  need a Visa Card to apply for your tickets. Fingers crossed. We're hoping to bring a few of our kids to some of the events. When is the next time we'll get such a chance?
Posted on | April 11, 2011 | No Comments
Slow Food West Cork and Slow Food Cork City present the third annual International Grandmother's Day at Hosfords Garden Centre on Sunday 17th April from 2pm.
The day includes:
Demos of Traditional Skills such as baking and sausage making
Horticultural Talk on Fruit Trees by John Hosford
Kid's Colouring Competition – themed "In the Garden with Granny and Granddad"
Real Lemonade Making – A hands on session especially for children (of all ages!)
As part of this year's theme  – we have 20 apple trees to donate to schools in West Cork and Cork city.  We would love to see the next generation growing and nurturing trees for their own fruit in the school yard. Teachers and those interested in receiving a tree for their school should email slowfoodwestcork@gmail.com or call 086 067 6249 for further details.
Hosfords is located on the main Bandon to Clonakilty road. This sounds like it's definitely worth popping into if you're in the area next Sunday.
Posted on | February 27, 2011 | No Comments
A couple of Sundays ago, we awoke to a rainy dull day in Bandon. So myself and 3 of the kids decided to hit the road to Tralee. We had been meaning to try out its Aquadome for ages so it seemed like the perfect opportunity to do so.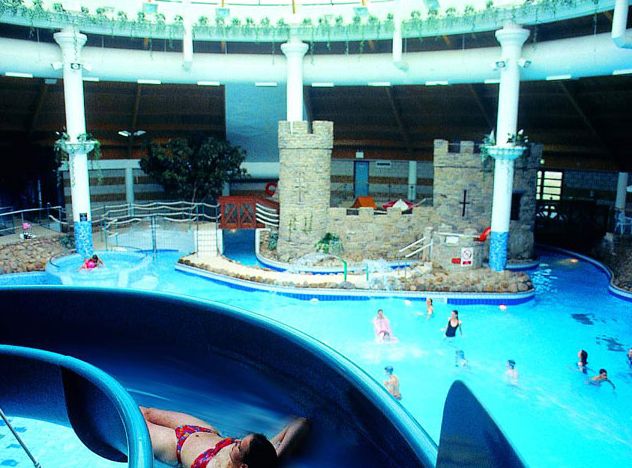 To make a long story short, we had a terrific day there, spending over 2 hours in the pool. The children loved the intervals when waves would traverse the pool. The smaller slides were perfect for the 5 year old, whilst his older siblings tackled the much larger flume slide.
The lazy river, various water showers and sprays, jacuzzi and spa pools were all tried and tested. It was great fun.
8 year olds and younger have to wear arm bands which is no harm as parts of the pool complex have water depths which are above their heights. I felt the whole set up was very well run. There were plenty of staff and life guards keeping an eye out.
My only minor gripe is that I felt the individual changing rooms were on the small side. I would have preferred a larger family one in which we all could have been accomodated rather than the hassle of splitting the children up into their own rooms.
It is quite expensive but there is a good deal on offer at the moment where you get a second family visit for half price which we availed of the following week which I guess is another indication of how much we liked the place. It was a great way to spend an otherwise dreary Sunday and I can definitely see us heading there quite often over the next few months.
Posted on | February 20, 2011 | 3 Comments
My kids love going to the cinema and I must admit I do love accompanying them. This is true barring the odd exception such  "Cats and Dogs: The Revenge of Kitty Galore" which we all agreed was an dreadful movie.
I became aware of the bbfc (British Board of Film Classification) website after listening to Radio 5′s film review podcasts. The parents' version, pbbfc is really useful. I find myself referring to it frequently when deciding what film to go see with the children. It gives the ratings of all movies and clarifies why these ratings have been given.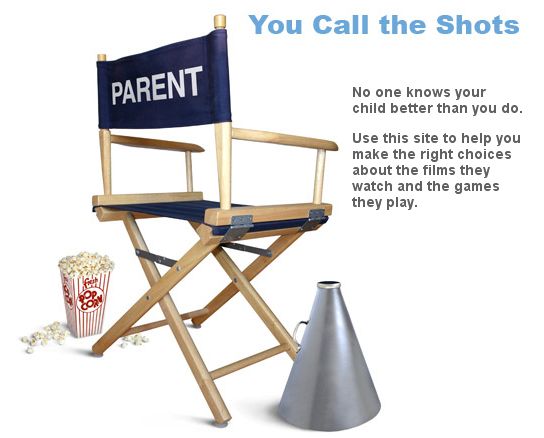 On this site you will find detailed information about all new films for the cinema rated 'U', 'PG' or '12A', films released on DVD at these categories and all video games rated by the BBFC. This information is called Extended Classification Information – it explains exactly what issues (eg violence, sex, language) are raised in a film, DVD or game and gives clear examples.
There is also now a free BBFC iphone application available. I have already downloaded it and it is brilliant. Really easy to use, you have all the relevant information at your finger tips. It will be especially useful for those odd times when we're out and about and the movie we had intended to view is sold out and an alternative needs to be selected.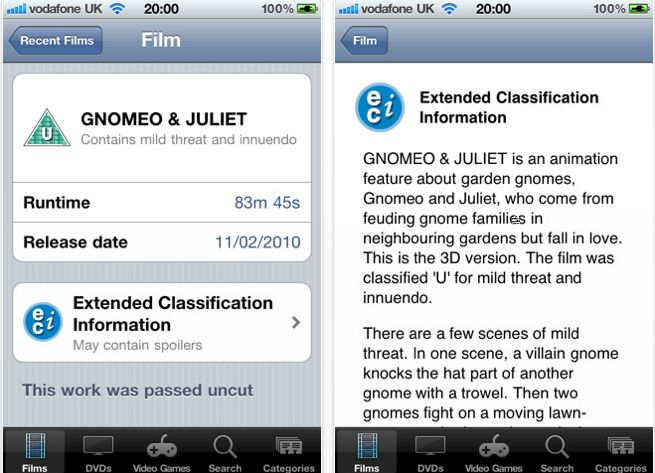 The extended classification information is very detailed which is excellent as it allows you to make a genuinely informed decision to what movie your child will see and what innuendo, violence etc they may be exposed to. Love it.
Posted on | February 13, 2011 | No Comments
It may be Valentine's Day tomorrow but romantic or not,  let us not forget that February 14th also marks the start of Engineers Week this year.

"Engineers' Week is a week long programme of nationwide events with the aim of celebrating the world of engineering in Ireland. The aim of the week is to create a positive awareness and spark enthusiasm about the engineering profession to people of various ages with little or no engineering background."
There are many events being run throughout the country aimed at a range of ages. From primary school kids to third level students, families and the general public, there should be something to interest and suit all.
My older children are particularly interested in the "CEIA Lego Robot Competition Finals" which are being held in the Maryborough House Hotel in Douglas, Cork on the 17 Feb 2011 from 5:30 to 8pm. In Cork, there appear to be many events taking place in Blackrock Castle Observatory and the Lifetime lab.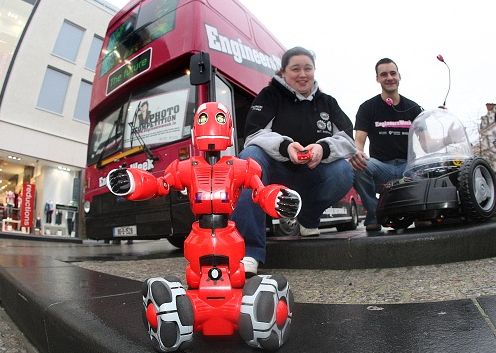 The Engineers Week website has the full schedule of events and a search filter to tailor your choice according to county, date or  audience age. Worth checking out I reckon.
keep looking »