Posted on | December 6, 2011 | No Comments
One of the highlights of my year is definitely running the Amsterdam marathon in October. It had been 7 years since I had run that distance and I was apprehensive about doing it all again. For one reason or another there had not been many half marathons in Ireland that I had been able to attend this year but I started the marathon training. So myself and Conor were looking for a venue mid to late October that was running both a marathon and a half marathon.
My brother and some of his mates had already enrolled so we decided to head to Amsterdam too. To be fair, its handy to get to from both Dublin and Cork and we had no problems in booking reasonably priced accommodation near the Centraal Station. The marathon was due to start at 9.30 am with the half marathon starting 4 hours later. It was a gorgeous sunny, cool Autumnal morning.
The race started in the Olympic Stadium which was a short train away. The Olympic stadium was an awesome venue.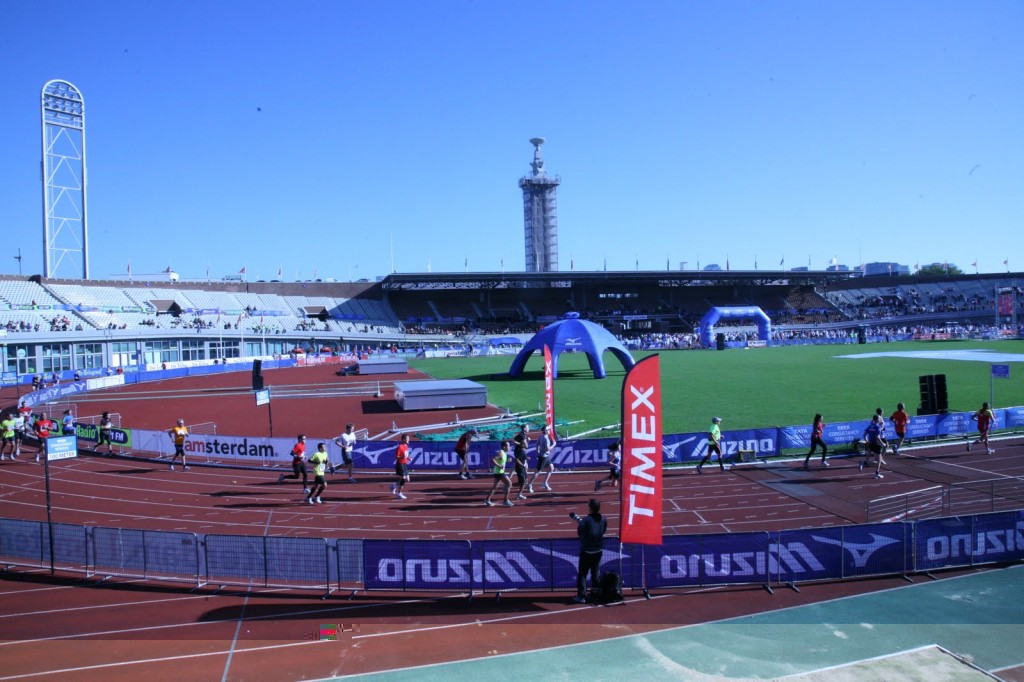 The course was about as flat as you can get which suited me down to the ground. There was a terrific atmosphere and plenty of supporters cheering on the runners along the route. A lovely touch was that every runner's number had their name printed above it. We ran along the Amstel river, past windmills, along the canals and through parks. There were plenty of well spaced water/energy drink and banana stations. My only minor gripe with these was that the water was served in plastic cups rather than bottles.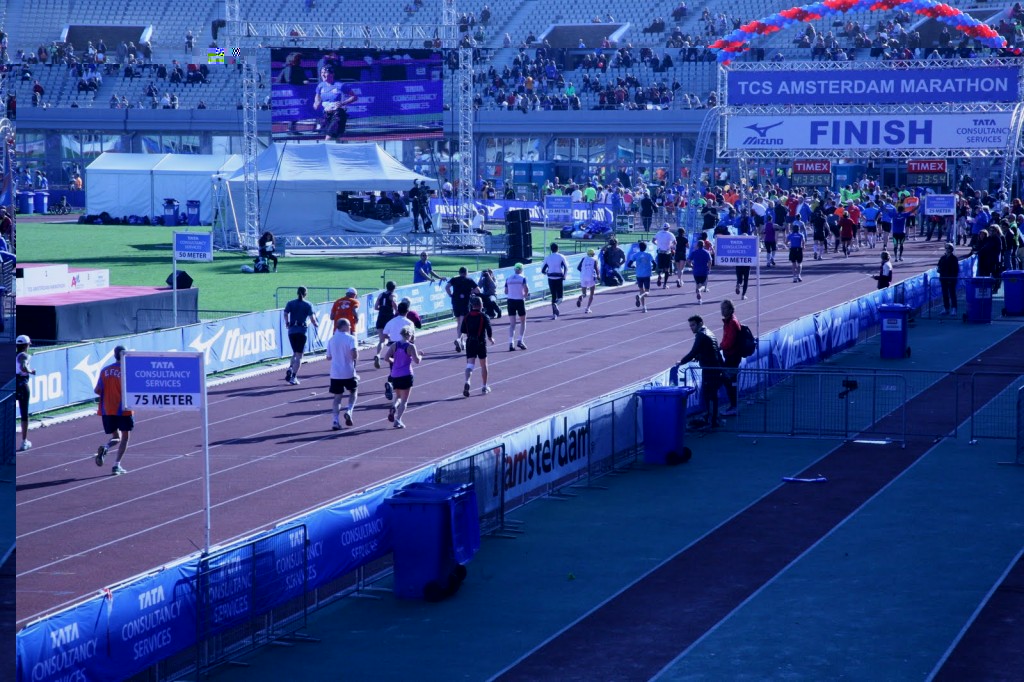 I liked the occasional band or DJ playing music along the way. I would be lying if I said the theme to chariots of fire wasn't running through my head as I approached the finish line in Olympic Stadium
I really enjoyed the whole day. Conor declared his post race frankfurter with sauerkraut to be probably the best he'd ever tasted.  Am definitely tempted to run it again next year.

The Running in Amsterdam by ManicMammy's Blog, unless otherwise expressly stated, is licensed under a Creative Commons Attribution-Noncommercial-No Derivative Works 3.0 Unported License.
Comments