Posted on | December 14, 2011 | 1 Comment
Time is really flying and Oisín turned 10 years old a couple of weeks ago. Unfortunately its not the best time of year for a birthday weatherwise but he'd been to his mate Brian's birthday party in West Cork Secret during the summer and was fairly insistent he wanted to celebrate his birthday there too.
To be fair, its a 10 year old's paradise. We were lucky in that we got a bright, albeit quite cold December afternoon for the party. But the boys had an absolute blast. Finbar, head honcho at West Cork Secret, recommended the boys wear very old clothes or a wetsuit  if they had one and to bring a change of clothes and footwear and a towel so they could avail of the hot showers after all the play.
The day started off with the boys being split into 2 teams and tackling puzzles and and go kart races in one of the fields.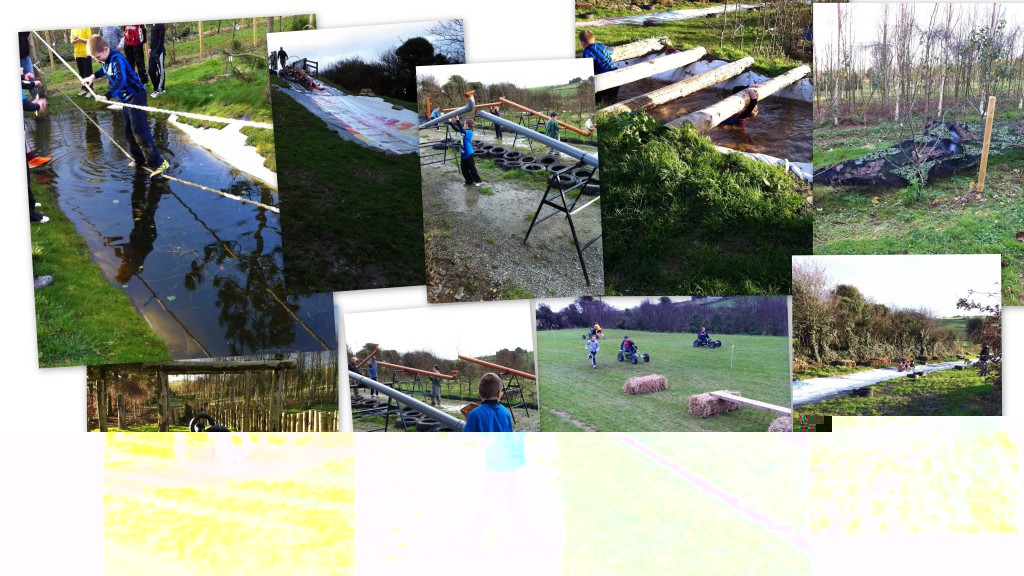 Then came the race to see which team could transfer enough water along the pipes to fill the container at the finish line. This initially was quite a test for the boys but it ended up a very close finish as they began to cooperate very well.
By this stage they were fairly wet but none seemed to mind. Next the army obstacle course. Under the netting, balancing on the ropes over the water, through the tyres, over and under the wooden logs in the water. They ran around and around. The finale was the monster water slide. They loved it and I lost track of how many times they went down it. By this stage, soaked to the skin and covered in suds but having a ball.
As it was getting dark, they decided they'd had enough and headed to the warm showers and changed into dry clothes. Finbar served homemade pizza cooked to order in the wood burning oven. Needless to say, demand was very high after all the activity. The pizza was delicious.
Oisín had a brilliant unforgettable party.
Many thanks to all at West Cork Secret. Would highly recommend it. There is no doubt that we'll be back!

The Best boy's birthday party evah by ManicMammy's Blog, unless otherwise expressly stated, is licensed under a Creative Commons Attribution-Noncommercial-No Derivative Works 3.0 Unported License.
Comments