Posted on | February 27, 2011 | No Comments
A couple of Sundays ago, we awoke to a rainy dull day in Bandon. So myself and 3 of the kids decided to hit the road to Tralee. We had been meaning to try out its Aquadome for ages so it seemed like the perfect opportunity to do so.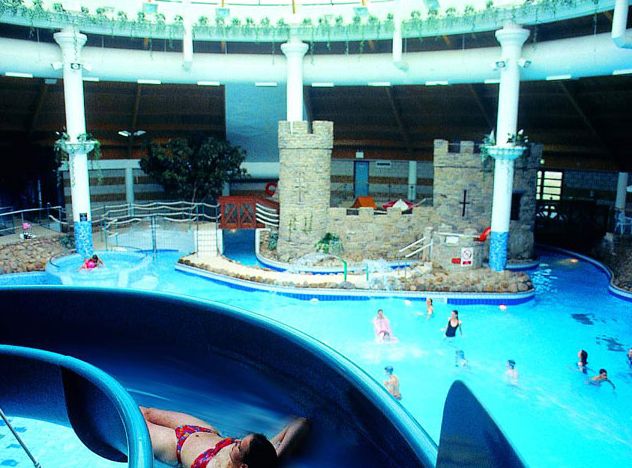 To make a long story short, we had a terrific day there, spending over 2 hours in the pool. The children loved the intervals when waves would traverse the pool. The smaller slides were perfect for the 5 year old, whilst his older siblings tackled the much larger flume slide.
The lazy river, various water showers and sprays, jacuzzi and spa pools were all tried and tested. It was great fun.
8 year olds and younger have to wear arm bands which is no harm as parts of the pool complex have water depths which are above their heights. I felt the whole set up was very well run. There were plenty of staff and life guards keeping an eye out.
My only minor gripe is that I felt the individual changing rooms were on the small side. I would have preferred a larger family one in which we all could have been accomodated rather than the hassle of splitting the children up into their own rooms.
It is quite expensive but there is a good deal on offer at the moment where you get a second family visit for half price which we availed of the following week which I guess is another indication of how much we liked the place. It was a great way to spend an otherwise dreary Sunday and I can definitely see us heading there quite often over the next few months.

The Welcome to the Aquadome by ManicMammy's Blog, unless otherwise expressly stated, is licensed under a Creative Commons Attribution-Noncommercial-No Derivative Works 3.0 Unported License.
Comments