Posted on | February 13, 2011 | No Comments
It may be Valentine's Day tomorrow but romantic or not,  let us not forget that February 14th also marks the start of Engineers Week this year.

"Engineers' Week is a week long programme of nationwide events with the aim of celebrating the world of engineering in Ireland. The aim of the week is to create a positive awareness and spark enthusiasm about the engineering profession to people of various ages with little or no engineering background."
There are many events being run throughout the country aimed at a range of ages. From primary school kids to third level students, families and the general public, there should be something to interest and suit all.
My older children are particularly interested in the "CEIA Lego Robot Competition Finals" which are being held in the Maryborough House Hotel in Douglas, Cork on the 17 Feb 2011 from 5:30 to 8pm. In Cork, there appear to be many events taking place in Blackrock Castle Observatory and the Lifetime lab.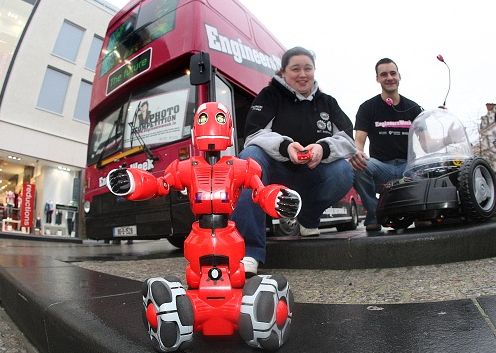 The Engineers Week website has the full schedule of events and a search filter to tailor your choice according to county, date or  audience age. Worth checking out I reckon.

The Engineers Week by ManicMammy's Blog, unless otherwise expressly stated, is licensed under a Creative Commons Attribution-Noncommercial-No Derivative Works 3.0 Unported License.
Comments