Posted on | January 5, 2011 | No Comments
Happy New Year to all!
Lately real life has gotten in the way of blogging. I hope everyone had a lovely festive season. Our children are still off school but we've returned to Bandon after visiting Kilkenny and Cavan, both of which were without running water at times due to the icy weather and its effects. Definitely glad to return to hot running water!
In the post recently I received the following notifications which I thought may be of interest.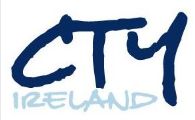 The first is the CTYI taster day  for 8 to 12 year olds to be held in DCU and UCC on the 15th of January 2011.
This is a one day event to give children a "taste" of what it is like to attend a course at one of our centres. It is to give potential students an idea of what happens on our Saturday and summer program and helps give these students an idea whether they would enjoy coming. It also gives students who already come a chance to try out new subjects.
DCU: 10.00 – 12.15pm or 1.00 to 3.15pm
UCC: 1.00 – 3.15pm
Cost is €10 per child for morning or afternoon or €20 for both DCU sessions.
Two subjects will be studied on the day and there is a good range to choose from including:
forensics and vet science
film studies and creative writing
computer animation  and science in space
architecture and astronomy
I would definitely recommend these CTYI days. Our eldest son thoroughly enjoys attending and learning about a wide variety of subjects. For further information, please contact Eleanor Cooke at eleanor.cooke@dcu.ie or 01 7008977.

The second is a free trial day at the Gaiety School of Acting.
CHILDRENS TRY FOR FREE

Have you a Saoirse Ronan or a Jaden Smith in your house? A child pestering you to let them go to drama. Here's you chance to bring them along and see what's what. This term we're running our TRY FOR FREE classes in Temple Bar, Bray, Wexford and Castleblayney.

Classes will run on Saturday 8th Jan.

Call us on (01) 6799277 for the scheduled times and to guarantee your place. Alternatively just call down on the day.

Gaiety School of Acting, Temple Bar – 4 years old – 18 years old

Mermaid Arts Centre, Bray – 7 years old – 18 years old

Wexford Arts Centre, Wexford – 6 years old – 13 years old

Iontas Arts Centre, Castleblayney – 6 years old – 13 years old
Again, I would recommend these days too as one of our children did a Saturday course in Cork with the Gaiety School of Acting a year or so ago and enjoyed it.

The A couple of interesting taster days by ManicMammy's Blog, unless otherwise expressly stated, is licensed under a Creative Commons Attribution-Noncommercial-No Derivative Works 3.0 Unported License.
Comments