Posted on | March 30, 2010 | 2 Comments
Just getting back on track after a brilliant Saturday night in Galway. Early morning we left the brood in the well experienced and capable hands of Granny and high tailed it to the city of the tribes in hot pursuit of the #geekmobile.
First up was the Ladies Tea Party in the Linda Evangelista suite of the g hotel. The hotel suite is very impressive: the mirrors, the bed, the bath, the balcony and the lovely views. Someday I will return and pamper myself there. Perfect setting to chill with a glass of lovely Merlot from curiouswines, devour finger food, paint and hastily remove nail varnish and chat. As always its a real pleasure and great fun to meet and catch up with Sabrina, Ciara, Elly and Grannymar.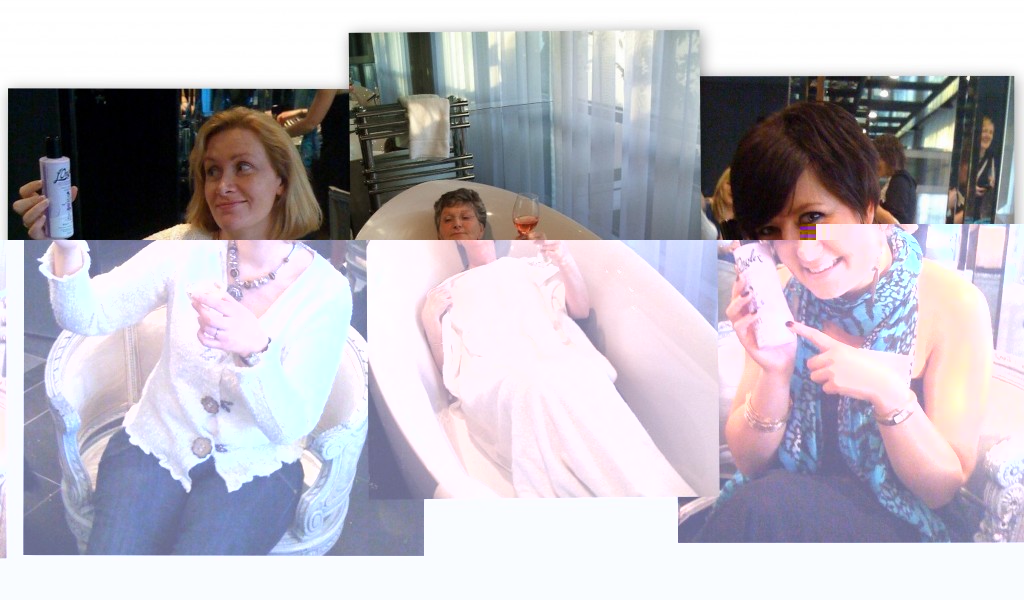 It was fabulous to also meet and converse in real life for the first time with Jennifer, Martha, Ina, Lily, Mór Rígan, Ruth, Kate, Martina, Aoife, Denise, Jo and Louise. The hours flew, in no time we were in taxis heading to the Irish Blog Awards, and I didn't get to chat to everyone alas. Next time. Thanks again to Sabrina for organising and L'Onglex for sponsoring.
The blog awards event was as usual a brilliant night out. I thoroughly enjoyed the craic and banter. Delighted to see Pat Phelan, Sabrina Dent, Red Mum, Suzy,  Culch.ie and Martin scoop awards. Congrats to them and all the well deserving winners. Lovely as always to hang out with Walter, Ursula, Lisa and John. I love the relaxed informality of the whole event. Its great to put faces to the names of bloggers and people who I've met through twitter.
Of course the night ended with bopping to Brian Greene's DJ choons on the dancefloor and yeah baby, I'm still feeling the aches from all those dance moves. Honoured to have shared a dancefloor with Dena
Great fun.
Huge thanks and kudos to Damien and the whole team. Looking forward to next year's do already.

The Oh what a night by ManicMammy's Blog, unless otherwise expressly stated, is licensed under a Creative Commons Attribution-Noncommercial-No Derivative Works 3.0 Unported License.
Comments