Posted on | February 25, 2010 | 2 Comments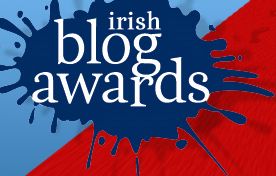 Hurrah, its that time of the year again. The Irish Blog Awards are taking place in Galway on March 27th. The longlists of nominations in each category have just been announced. There are a huge number of interesting, informative and entertaining blogs on these lists. A brilliant range with something for everyone. Get thee over to the list of nominated blogs on the Irish blog awards site for a perusal and a good read. I have already discovered plenty of excellent "new to me" blogs.
Wow, I am delighra and surprised to have been nominated in 3 categories: Best Personal blog sponsored by Microsoft Ireland's Developer and Platform Group,  Best Specialised blog sponsored by iQ Content and Best blogpost Sponsored by KRO IT Solutions. Huge thanks.  There are some wonderful blogs and blogposts in those categories. Congrats to my many fellow nominees.
Currently in babysitter negotiations, am really hoping to get to the Radisson Blu hotel in Galway on March 27th.  I thoroughly enjoyed previously the 2007 and 2008 Blog Awards ceremonies. Excellent craic, relaxed banter, chat, meeting old friends and putting faces to new names.
Am also very much hoping to get to the Ladies Tea Party organised by Sabrina, which preceeds the awards and is a fab opportunity to chillax and hang out with fellow lady bloggers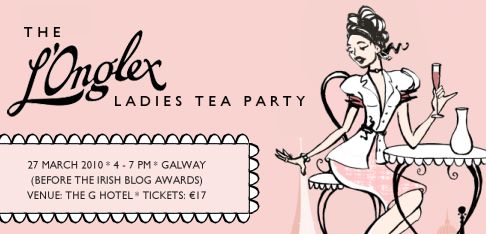 Huge thanks, kudos and respect to Damien and those behind the scenes of the blog awards for all the organising and arranging.

The Irish Blog Awards 2010 by ManicMammy's Blog, unless otherwise expressly stated, is licensed under a Creative Commons Attribution-Noncommercial-No Derivative Works 3.0 Unported License.
Comments