Posted on | February 4, 2010 | No Comments
Sibéal received this 8 piece painting set from Auntie Orla for Christmas and thoroughly enjoyed completing it.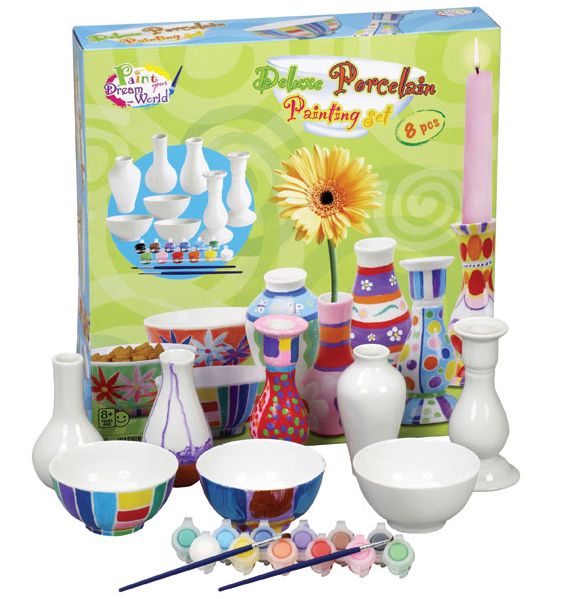 It is a simple kit that contains 3 bowls, 2 candle sticks and 3 vases, all unpainted. 12 mini pots of paint and 2 paint brushes are also included and are then used to apply whatever designs you want to the various plain porcelain pieces. They are left to dry and then can be oven baked to ensure the colours are water and wipe proof.
She had great fun deciding what patterns and figures she wanted to paint on each piece. She took her time them painting each one over many days. Available from Smyths, good value at €14.99, would recommend for children in and about her age of 6 years old.

The Porcelain Painting Present by ManicMammy's Blog, unless otherwise expressly stated, is licensed under a Creative Commons Attribution-Noncommercial-No Derivative Works 3.0 Unported License.
Comments