Posted on | January 27, 2010 | No Comments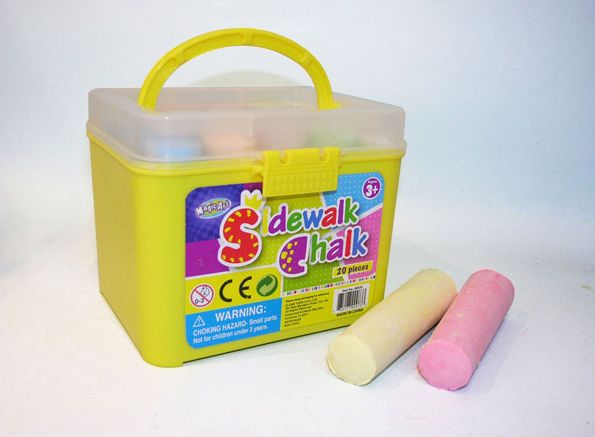 I spotted this box of chalk a few weeks before Christmas whilst toy shopping in Smyths. My children love it. They've gotten hours of fun out of drawing on the driveway and footpaths outside the house. From huge monstrous pictures to pictures of each other and treasure maps.
Top value at €4.99 for the box which contains 20 assorted coloured pieces of chunky chalk. Its been well used by the children aged 10, 8, 6, 4 and 3 years old. Let's face it, there are not too many toys or pastimes that suit them all at once. I love it because it gets them outside in the fresh air having fun together.
Would definitely recommend.

The Sidewalk Artists? by ManicMammy's Blog, unless otherwise expressly stated, is licensed under a Creative Commons Attribution-Noncommercial-No Derivative Works 3.0 Unported License.
Comments